"Future of Work and Global Development"
April 29th, 2021; Thursday-12:00-1:30PM Eastern Time
With the rapid acceleration of digital transformation and disruption in how we all live and work, have you found yourself wondering how these changes will impact the future of work in developing countries? Curious about the opportunities and challenges of emerging technologies and increased automation for productivity, jobs, wages, income distribution, economic growth, and global prosperity? Interested in learning about what can be done to support workers and ease the transition for disadvantaged groups facing changes to the nature of work?
Join Harvard Alumni in Global Development for a moderated discussion with leading experts from academia, government, and global policy think tanks who will provide their insight on the future of work.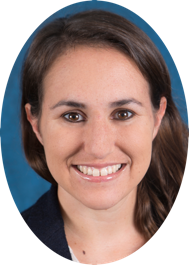 Rachel Lipson
Rachel is the founding Project Director of the Project on Workforce at Harvard University's Malcolm Wiener Center for Social Policy. The Project on Workforce is a cross-school, interdisciplinary Harvard initiative focused on policy and research at the intersection of education and labor markets, and is a collaboration between Harvard Kennedy School, the Harvard Business School Managing the Future of Work Project, and the Harvard Graduate School of Education. Rachel is responsible for shaping the Project's cross-disciplinary and cross-sector research agenda and also leads the Cross-Harvard Study Group on Future of Work. Rachel is an alum of Harvard College and the joint MBA/MPP program with Harvard Business School and Kennedy School.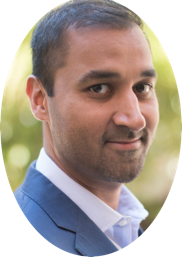 Dr. Anmol Chaddha
Anmol leads the Equitable Futures Lab at the Institute for the Future in Palo Alto, CA, which develops solutions to the problems of social inequality in response to ongoing economic and technological transformations. He currently manages the California Future of Work Commission created by Gov. Gavin Newsom to develop a broad agenda to promote economic equity. He has extensive policy and research experience in economic inequality, racial inequality, and low-wage work, and previously developed policy and research on economic inequality at the Federal Reserve Bank of Boston. Anmol holds a PhD from Harvard, where he was a Fellow in the Multidisciplinary Program in Inequality and Social Policy at the Kennedy School.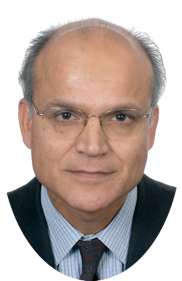 Dr. Zia Qureshi
Zia is a visiting fellow at the Brookings Institute's Global Economy and Development program. Zia's research and commentary cover a broad range of global economic issues, including a current focus on how technology is reshaping the economic agenda. His new book, Shifting Paradigms: Growth, Finance, Jobs, and Inequality in the Digital Economy, will be published this year. Prior to joining Brookings, Zia worked at the World Bank and the International Monetary Fund for 35 years, serving as a Director of Development Economics, and Executive Secretary of the IMF-World Bank Joint Ministerial Development Committee. He holds a PhD / D.Phil in Economics from Oxford University, where he was a Rhodes Scholar.
Moderator
---

Dr. Rami Amin
Rami heads Thought Leadership for the World Bank's Digital Development practice, presenting the latest analytical research and operational knowledge focused on bridging the digital divide. His current projects are focused on emerging technologies including AI, 5G and Cloud and Data Infrastructure in collaboration with the IFC. Prior to joining the Bank he managed one of Oxford University's leading centers for interdisciplinary research, and was a Google Policy Fellow focusing on competition and trade in the digital economy. Rami holds a PhD / DPhil from Oxford, a MPP from Harvard Kennedy School, and was an International Affairs Fellow at Princeton.
Please contact us with any questions at: HarvardAlumniGlobalDevelopment@gmail.com
We look forward to seeing you on April 29th!
The HAGD Leadership Team
---